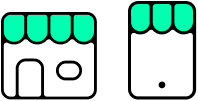 The company GER. KAMINARIS & SIA OE was founded in 1998 with the aim of selling sports and casual products. 
Bettersport operates 4 physical stores in the Attica region of Greece.
We love both sports and fashion and that inspires us to keep adding to our wide range of products and forge partnerships with the biggest brands in the market.
Our No.1 priority all these years has been the impeccable service and satisfaction of our customers. That is why we make sure that all our products combine high quality with the most competitive prices on the market.
We never stop trying to meet the needs of the consumers. Our online store bettersport.gr was created to meet the requirements of our customers for immediate information and communication, but also easier shopping.
Your dedication all these years is a driving force for our team, which strives to continuously improve our services.